Lost Destiny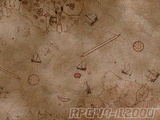 Creator: Wacko Productions
Release: Cancelled
Genre: Fantasy RPG
Gameplay Time: TBA
Status Cancelled
Completion: (RPG Maker 3 version has been cancelled (RPG Maker VX version has been cancelled)
ESRB: Rated T for language and fantasy violence
Tagline The ultimate fight against light and dark begins! Which side are you on?
Website: None
Overview
Edit
Lost Destiny is a game being made by Wacko Productions. It's expected to be released september of 2010. It'll be part of a series currently spanning 3 games.
The game features lots of characters and items. Throughout the game, about 10 characters will join your party for a certain amount of time. There will be other features explained later.
Synopsis
Edit
This section contains spoilers!
The game will feature numerous settings. The game takes place on continent called Darius. Darius features many areas to explore. These are the areas confirmed so far:
1. Awlgrove Village 2. Walburg Town 3. Sandune City 4. Awlgrove Lake 5. Algoe forest 6. The Dream World
So far, not much is known about the plot. The beginning of the game will take place in a area called Dream Forest. More info will be revealed.
Characters
Edit
This is a list of important characters in the game so far:
Drift: The main character in the game. He's 14 years old and is an expert with swords.
Hiru: A main character in the game. He's 15 years old and is an expert at archery.
Yuri: A main character in the game. She's 14 years old and is an expert at magic.
Shadow Master: The main antagonist in the game. He's one of the leaders of the Shadow Walkers. His true identity isn't known but he could possibly just be a strong Chaos Soul (these will be explained in the game).
King Darius: The king of Darius. He is strong and kind but he does have a secret that he isn't telling.
Chief Grisom: The chief of Awlgrove Village
Chief Maito: The chief of Walburg town.
Aria: Drift's mother
Cave Guardian: A mythical beast who joins your party (optional) during the exploration of Darius Cave.
And many other NPCs.

More characters will be revealed soon.
Other Info
Edit
As mentioned above, the game is expected to be released somewhere around September 2010.
The game will be release in a complete series. I've thought of already making a sequel and prequel to the game but I'm pretty sure I'll make more games. As of June 23, 2010, the game has been cancelled due to issue with some custom scripts. Now, I'm working on a new game with the same characters currently called Elemental Heroes.
Development
Edit
I started developing the game when I first got the game (Sept. 1, 2009). Originally the game was going to be called Soul Warriors but I decided the game was going to be for another game. The process is going quiet slowly. But this is because of time consumption and other things. The game is only in it's "Rough Draft" stage and may have to go through another stage before releasing any footage or photos of the game. 
Graphics
Edit
RPG Maker VX Graphics
Custom Graphics (Maybe)
RPG Maker VX Music
Custom Music (Maybe)
Videos and Photos
Edit
None yet.
Reception
Edit
None yet.
Ad blocker interference detected!
Wikia is a free-to-use site that makes money from advertising. We have a modified experience for viewers using ad blockers

Wikia is not accessible if you've made further modifications. Remove the custom ad blocker rule(s) and the page will load as expected.