{{{title}}}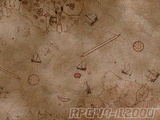 Creator: {{{creator}}}
Release: {{{release}}}
Genre: {{{genre}}}
Gameplay Time: {{{playtime}}}(estimate)
Status {{{completedcancelledetc}}}
Completion: {{{completion}}}
Website: {{{web}}}
How to Use this Template
Create a page for the project you're writing about, and cut and paste the source code for this page there. Then proceeed to fill in the information.
This is kinda where you put a little background info and such.
Plot synopsis and such.
Characters
Edit
Playable Characters:
Random's Destiny:
Random
Guanidia
Wendala
Chaz
Leona
Cecil
Guanidia's Slime Friend (Forgot the name!)
Sarah's Destiny:
Sarah
Djugan
Nash
Grace
Luciana's Destiny:
Luciana
Herasia
Alymdion
Nikos
(someone else. I forgot)
Coryool's Destiny:
Coryool
Leanda
Zacharias
Locations
Edit
The geography of the fictional world...
Gameplay
Edit
Any cool features or puzzles?
Any credits to give?
basically the same
Reception
Edit
What have people said?
Title and release information
Edit
Has anything been released? When where what, give us the info!!
See also
Edit
Related subjects
External links
Edit
Screenshots, downloads, hints:
Official site http://www.laxiusforce.com/

Official forum: www.laxiusgames.org
Ad blocker interference detected!
Wikia is a free-to-use site that makes money from advertising. We have a modified experience for viewers using ad blockers

Wikia is not accessible if you've made further modifications. Remove the custom ad blocker rule(s) and the page will load as expected.